About Craig
REAL ESTATE CAREER

I was born and raised in Sherwood Park. I started my real estate business in 2007, following my father's footsteps.
My passion and drive in real estate has produced the results I am known for today. My focus, honesty, and straightforward approach, along with a strong client base built primarily on referrals, have contributed to my real estate success. Developing a relational customer approach rather than transactional, has also been instrumental in consistently achieving the top 1% of all Edmonton Realtors. As well, working with a Real Estate Coach since 2008 has been an asset to stay among the top agents In the Edmonton. My level of experience, along with my dedication and strong communication will ensure a successful sale or purchase, in a timely manner and for TOP DOLLAR!
I strive to make your sale or purchase stress free, as I have established a list of trusted resources and reliable suppliers. These include mortgage professionals, home stagers, interior decorators, inspectors, contractors, legal counsel, and much more! Whether you are purchasing, selling, or wish to just investigate the possibilities, I am available 6 days a week to provide personal attention to your real estate needs, and 100% client satisfaction to you!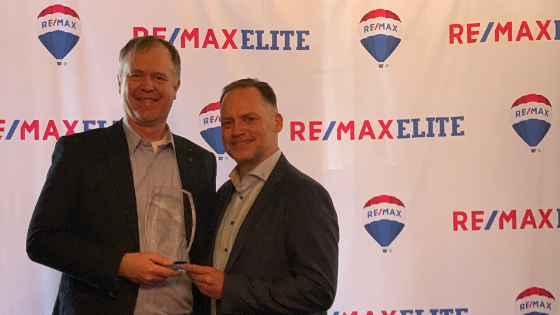 CRAIG'S ACHEIVEMENTS
Real Estate Professional Magazine Top Canadian Agents 2020!! Download the e-magazine here.
Rising Star Award first year in business
MLS Edmonton Real Estate Board Platinum Medallion Club 2009 - 2014 (2014 was last year award given out)
Re/Max Hall of Fame Award 2009
Platinum Club Award 2008, 2010, 2011, 2012, 2013, 2014, 2015, 2017, 2018
Re/Max Lifetime Acheivement Award 2016
Exclusive Chairman Club Award 2016, 2019
Certified Buffini Trainer/Mentor for new agents
#5 Producer for Re/Max Elite (of 230+ agents) 2018, 2019
In 2019 I served 75 People with their Real Estate Transactions or $30,226,512 in sales volume. I placed 5th out of 200+ agents at RE/MAX Elite offices in the Edmonton area.
I am extremely grateful for the ongoing trust and support I have received from my past and present clients in the Edmonton communities, as well as Sherwood Park - a place I have called home my whole life, where I am proud to offer my experience and expertise for your real estate needs! It is my goal to give YOU the best real estate experience ever!
When I'm not hard at work, you might find me with my running club, golfing or touring on my Goldwing.